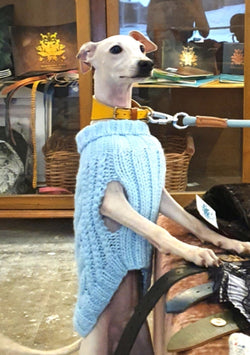 This beautiful sweater is perfect for many different small breeds.
It´s extra soft on the inside and flexible so most small to medium dog breeds can use it.
The Italian Greyhound pup in photo is wearing the XS Miniature size. Easy to put on with large openings around the legs.